Escape the Concrete Heat. Get back to Nature.
Bulk Refills
Fill & refill your bottles with nontoxic, zero-waste, cruelty-free cleaning and personal care products. Bulk Refill Menu Here.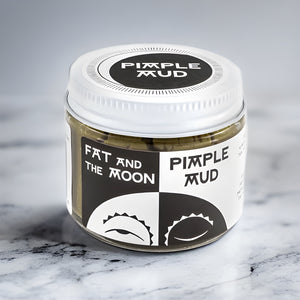 September's Product of the Month: Pimple Mud!
Just in time for back-to-school and back to (stress?) er, our bustling, joyous lives, rather...we have Pimple Mud!

Instead of harsh chemicals, Pimple Mud hones in on any breakout using the drawing properties that occur naturally in plants and clay. Just apply right to the pimple, let the mud dry, then rinse off. Use as a spot treatment or as a full mask.
Try Pimple Mud on Sale
Vintage Green Review
Zero Waste Gift Card
STORE HOURS & LOCATION
3530 MAGAZINE STREET
NEW ORLEANS, LA 70115
(504) 484-9975
P.s. There is free, unmetered parking with no time limits on our section of Magazine Street. Plus ample free parking on the side street, Foucher.

REGULAR HOURS
NOW OPEN 7 DAYS A WEEK!
Mon-Sat: 11-6
Sun: 12-5
We will be closed on Monday, Sept 4th for Labor Day. Otherwise normal hours for the weekend.