Vintage Green Review Blog
• battery disposal new orleans • city of new orleans recycling drop off • composting • e-waste recycling new orleans • eco friendly • ecofriendly • glass recycling in new orleans • how to recycle glass new orleans • low waste living • New Orleans • new orleans compost guide • new orleans composting • new orleans recycling • New Orleans Recycling Guide • recycling in new orleans • refill shop near me • sustainability • sustainable lifestyle • sustainable swaps • textile recycling new orleans • whole foods glass recycling • zero waste • zero waste ideas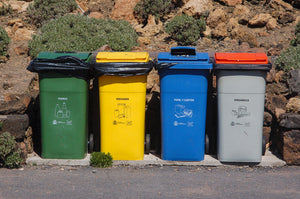 A New Orleans compost & recycling guide with info on composting and recycling for glass, plastic, metal, e-waste, hazardous waste, paper, cardboard, textile and other hard-to-recycle items in New Orleans.
---
• How to put on natural deodorant • How to Use Natural Deodorant • natural deodorant • natural deodorant alternatives • natural deodorant for sensitive armpits • natural deodorant without baking soda
How to use natural deodorant + tips for making natural deodorant work better without smelling. Top 5 tips from a zero waste shop owner based on customer feedback!
---
• ecofriendly • laundry guide • low waste living • natural detergents • New Orleans • nontoxic laundry detergent • plastic free • sustainability • sustainable lifestyle • sustainable swaps • zero waste • zero waste ideas
Do natural detergents and nontoxic zero waste laundry products really work?